"I think that cars today are almost the exact equivalent of the great Gothic cathedrals I mean the supreme creation of n era, conceived with passion by unknown artists, and consumed in image if not in usage by a whole population which appropriates them as a purely magical object."

                                       - Roland Barthes 

Vehicle Specs:

Drivetrain:

- LS1 Engine

- LS6 Intake

- 4L60E Transmission

- Aluminum Driveshaft

- 4th Gen Posi 3.42 Differential

Suspension and Brakes:

- JEGS Subframe Connectors

​- Eibach Pro Line Springs

- KYB Shocks and Struts

​- UMI Lower Control Arms

- UMI Wonder Bar

- Adjustable Panhard Bar

- Baer Front Brakes

- Cross Drilled Slotted Rotors

- Energy Suspension 

  - Engine Mounts

  - Transmission Mount

  - Torque Arm Bushing

  - Control Arm Bushings

  - Sway Bar Bushings

  - Sway Bar End Links

  - Ball Joint and Tie Rod 

    Dust Boots

Exhaust:

- Flowmaster 80 Series

Wheels and Tires:

- C6  Wheels 17 X 9.5

- Nexen 3000 Tires

Interior:

- Intellitronix Digital Dash

- GPS Speedo Sender

- Black Leather Interior 

  By Covergirl

Paint:

- Factory Emerald Blue

Miscellanious:

- Speartech Engine Harness

- Spectre Cold Air Intake

- B&M Megashifter

- New Weatherstrips

- New Emblems

- Dyno Tuned

- Custom Z28 Coil Covers

Various Engine Parts Hydro Coated Carbon Fiber

Vehicle Owner:

- Chris and Rita Sartori

Location: 

- Lexington, Ky

ThirdGen.org is the leading online resource for the Third Generation F-Body platform (1982-1992 Chevrolet Camaro and Pontiac Firebird). Founded in the mid-'90s, ThirdGen.org has focused on providing the best, tech-only, resource for the Third Generation F-Body.

LS1Tech is a great resource for anything LSX engine related.  Engine swaps, tech articles, message boards and much more.

Specializing in 82-2002 Camaro and Firebird's, they offer everything from restoration parts, performance parts, used parts and services for all 82-2002 Camaro and Firebird needs.

Without the websites below it would have been almost impossible to finish my Camaro. They have a wealth of information and hard to find items for your project! Click on the logo to go to there website.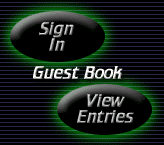 The websites below are a great place to purchase parts. I have used some for many years and have been very pleased with there service's and the dedication to customer satisfaction. Click on the logo to go to there site.

Find a car show, cruise in or club with these links!

Double click here to add text.

​Supplying parts for 1967 to present Camaros. Located in Richmond, Kentucky. Great people to work with with extensive parts inventory

Taken at Cavalcade of Customs, Huntington, WV

Click on pictures to go to that page!